🛩 ALL ORDERS PLACED TODAY WILL GET 50% OFF +
FREE 3-5 DAY SHIPPING FROM OUR FACILITY IN GRAPEVINE, TEXAS 🇺🇸
WE REDEFINED THE WALLET CONCEPT.
An experience beyond average. Get ready for a new generation of wallets that will protect your essentials in the most effective and secure way. You've never seen a wallet like this one.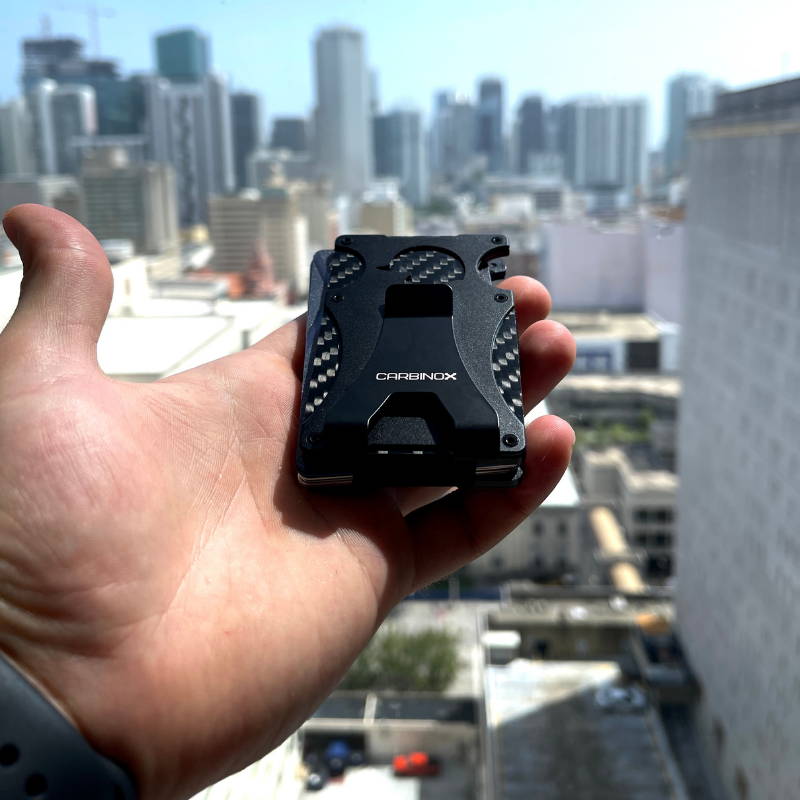 Engineered to withstand any condition.
The Carbinox Wallet was designed and crafted with the strongest materials in the industry. Aerospace Aluminum alloy body and Carbon Fiber base to protect to your cards everywhere.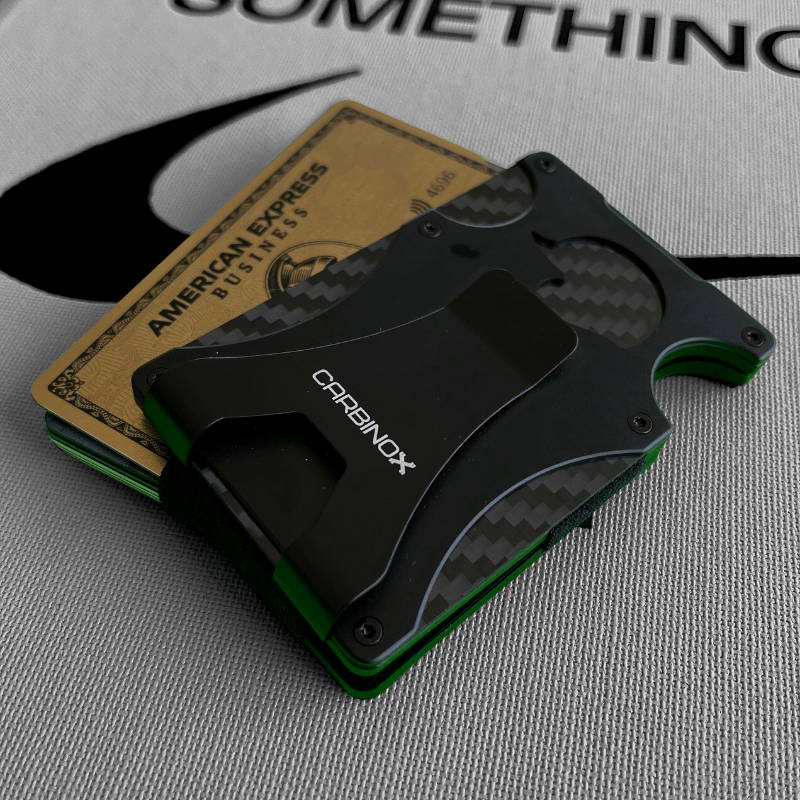 Is not how much you can, but how much you need.
Unlike other average card holders, The Carbinox Wallet allows carrying up to 12 cards. Its tight system avoids any fall, slip, or any other undesired situation. Ready to perform at its highest.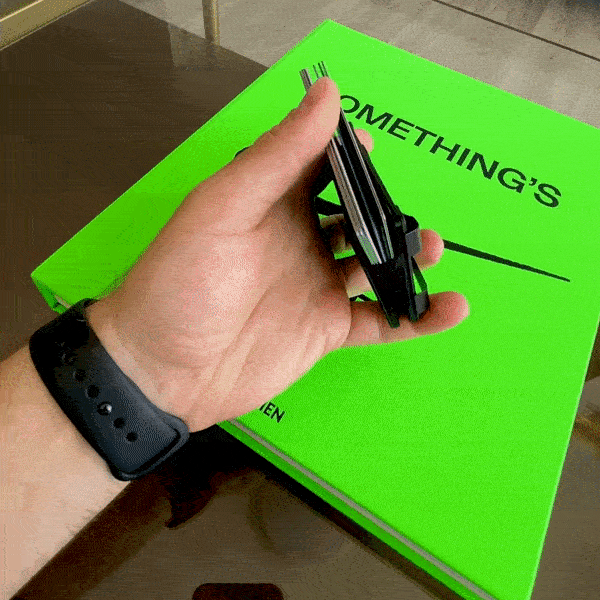 Easy access to your essentials, that's our purpose.
The Carbinox Wallet allows picking your desired card with its smart system integrated. It also has a money clip integrated to carry cash, bills, or any other thing needed on a daily basis.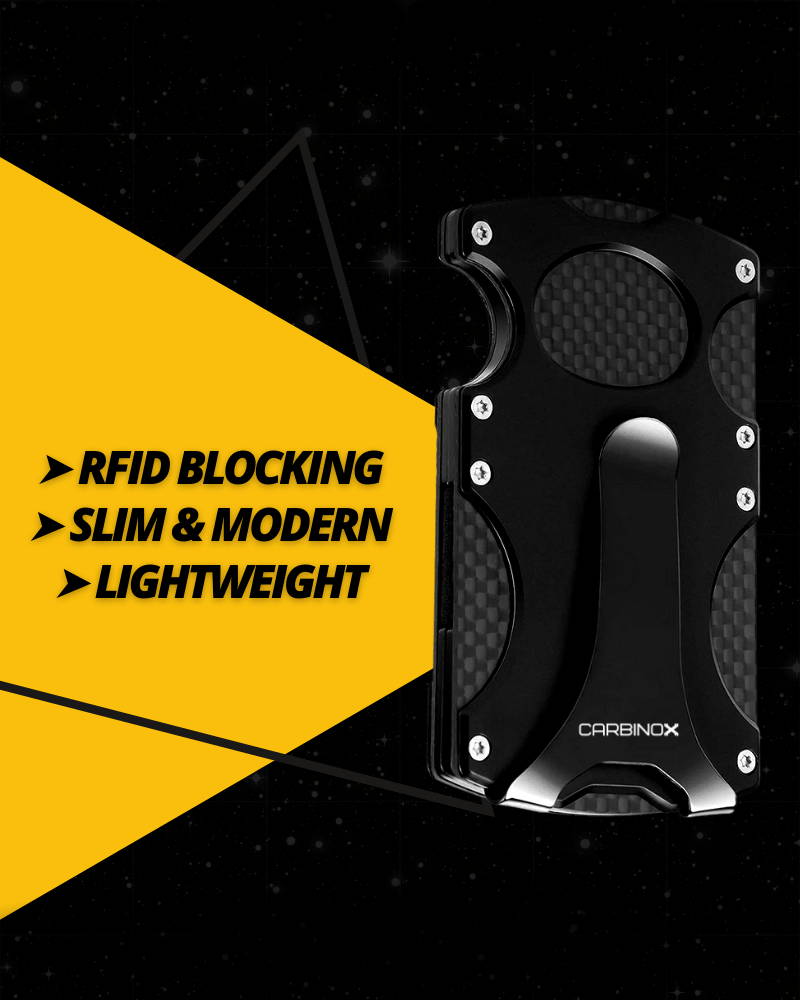 From humble beginnings, Carbinox has become a reference in the technology space, providing a solution for those who want to take their experiences to the next level. We guarantee an experience beyond average with The Carbinox Wallet, one of our most valuable projects.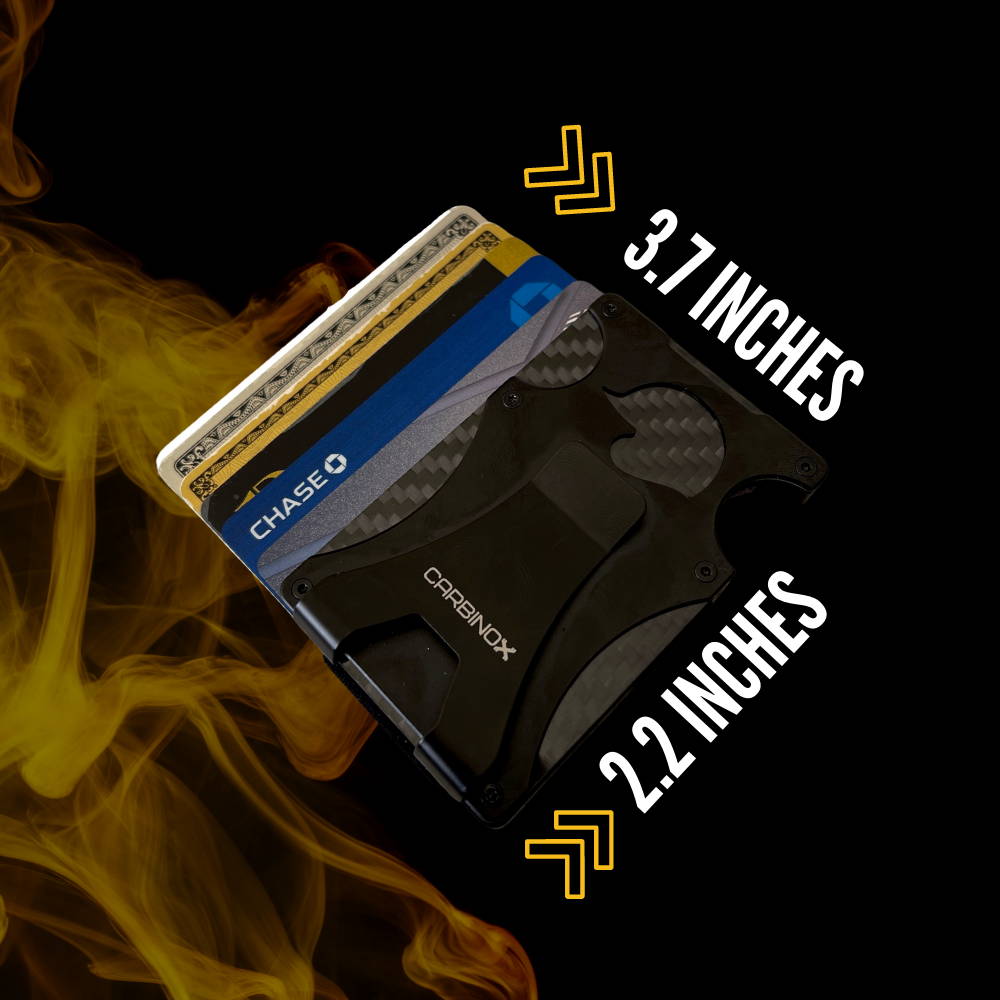 100% of our orders are shipped from
our facility in Grapevine, Texas 🇺🇸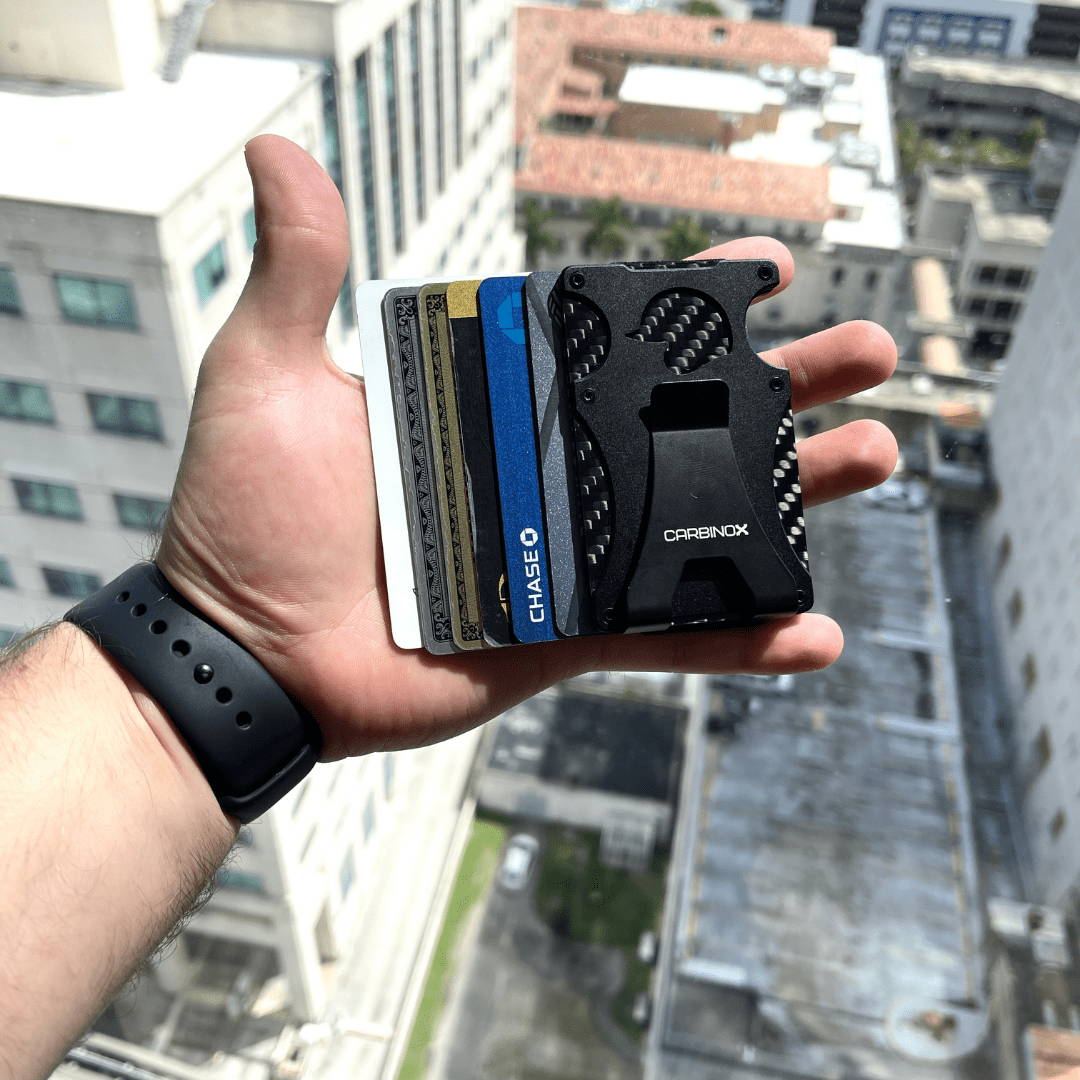 WELCOME TO A NEW GENERATION
OF HIGH-END WALLETS.